Engineering and Consulting Services Performed
Equipment Evaluation, Selection, and Troubleshooting
Frequently smaller projects revolve around the selection of one major piece of equipment. Often cost or availability of that major piece of equipment that drives a project. That's why clients frequently look to purchase used equipment and need assistance with knowing if the equipment is appropriate or sufficiently large. CCC can assist your project by: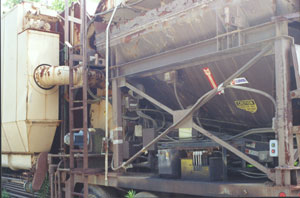 Evaluating used equipment
Specifying new equipment
Providing chemical process development/design/implementation
Performing Pilot Studies
When your existing equipment is not working properly, CCC can troubleshoot it, or assess the need for expanding or replacing it.